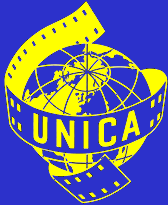 Films shown at UNICA 2017
Films prėsentės au UNICA 2017
Filme gezeigt bei UNICA 2017
These films have all been placed on websites such as YouTube and Vimeo by the authors. They may not be exactly the same as the versions shown at UNICA. Let us know of other UNICA 2017 films that are online.
Ces films ont tous été placés sur des sites tels que YouTube et Vimeo par les auteurs. Ils peuvent ne pas être exactement les mêmes que les versions présentées à l'UNICA. Faites-nous savoir d'autres films UNICA 2017 ligne
Diese Filme wurden alle auf Webseiten wie YouTube und Vimeo von den Autoren platziert. Sie sind vielleicht nicht genau so wie die Versionen der UNICA. Lassen Sie uns wissen, andere UNICA 2017 Filme, die online sind.ilen Sie uns bitte die Details.
We'd like to remind you that launching the videos will send some data to YouTube, Vimeo or other video servers.
Nous vous rappelons que le lancement des vidéos enverra des données à YouTube, Vimeo ou d'autres serveurs vidéo.
Wir möchten Sie daran erinnern, dass der Start der Videos einige Daten an YouTube, Vimeo oder andere Videoserver sendet.